One Thing Well: zmv →
onethingwell: zmv is a zsh function for renaming files. You can do simple stuff, like changing the suffix on a bunch of .txt files to .markdown zmv -W '*.txt' '*.markdown' or make file and directory names lowercase zmv '(*)' '${(L)1}' or more complex operations, like replacing underscores and…
Collections Blog: Don't solve the solved problems →
collectionsapp: Discuss on Hacker News Collections at the moment is a fairly general product. Not to fall in the trap of 'doing 1,001 things and none of them well', our current roadmap is to go usecase by usecase and majorly deepen the experience. Big portion of the last week was devoted to improve the…
python sweetness: Fast PyPy-compatible ordered map... →
pythonsweetness: Skip lists are a freaking awesome data structure you should go and read about today. Despite a full implementation fitting comfortably on a single A4 page they still manage to provide performance comparable to significantly more complex tree structures. That aside, who doesn't want to use a data…
Egor Homakov: Commit that changed my life. →
homakov: Originally it was a prank intended to prove insecureness of the default Rails configuration. It was a dirty "dick move", the most scriptkidd-ish and silliest attack I ever did. There are many reasons to blame me and this action, but the story is out of date - year has passed. Some apologies…
Slant Blog: Tired of being told you aren't... →
slantblog: It's not hard to guess why a question like "What is the best CSS preprocessor?" would be closed on StackOverflow. The answer is dependent on your requirements, goals, experience and personal preference, so trying to definitively answer it is difficult. But where do you go if you're trying…
Badass JavaScript: asm.js: A Low Level, Highly... →
badassjs: David Herman, Luke Wagner, and Alon Zakai (also the developer of Emscripten) of Mozilla have been working on the asm.js spec, which aims to be a subset of the JavaScript language that can be highly optimized after you have opted in. It is designed mostly for compilers like Emscripten to target,…
Internet Hugbox: Massive Google Play Privacy Issue →
phetdreams: About a month ago I put my money where my mouth was and built a version of the Paul Keating insult generator for Android (after the iOS version hit number 1 in the Australian App Store [tell your friends]). We sold a few hundred copies on Android in the last month, so that's all good. Today I…
jordan orelli: Function Types in Go (golang) →
jordanorelli: Most developers that are familiar with dynamic scripting language like Ruby, JavaScript, or Python have been exposed to higher-order functions. Coming from a scripting background, it can be hard to translate that knowledge into Go, since the type system seems to get in the way. On the other…
Conrad Kramer: Enhancing Git on OS X →
conradev: Git is a distributed version control system that has grown to be wildly popular among developers. It was created for use in managing the Linux kernel, and has since expanded to all walks of software development. It has become standard in iOS and OS X development, for use as dependency management,…
Max Rudberg: ✎ Flat UI is not the only way forward →
It's curious how Apple's hardware and software have taken such divergent paths. Looking at iOS hardware and software separately, one might think they were produced by different companies. The drop-shadows and textures of iOS stand in sharp contrast to the clean lines and invisible seams of…
JavaScript Quiz Set
bolshchikov: JavaScript quiz is the good instrument to distinguish between  JS ninjas, JS developers, and JS experts. Here is a set of JS tests, sorted by difficulty. Beginner: http://madebyknight.com/javascript-scope/ Intermediate: https://github.com/nathansmith/javascript-quiz http://www.nczonline.net/blog/2010/02/16/my-javascript-quiz/ Expert: ...
Braindump: The Twitter stack →
johanoskarsson: For various reasons, including performance and cost, Twitter has poured significant engineering effort into breaking down the site backend into smaller JVM based services. As a nice side effect we've been able to open source several of the libraries and other useful tools that came out of this…
Robust Software: Logging →
gshutler: If there was one thing that I learnt in 2012 that I would want to convey to all the developers I know, it would be this: Logging is about so much more than failures I don't know if it was just my experience but little to no emphasis was put on logging aside from handling exceptions. In the…
Detectify: How I got a $3,500 USD Facebook Bug... →
detectify: I recently found a Stored XSS on Facebook, which resulted in a Bug Bounty Reward. If you want to know how an XSS could be exploited, you can read my colleague Mathias' blog post about it. Anyway, here's how it went down. I was actually working on finding flaws on Dropbox to begin with. I…
Computer Overlord: Using jQuery with Greasemonkey... →
Since my recent, torrid love affair with all things jQuery, I decided to go back to Greasemonkey and see if I could integrate it with jQuery to make selection and manipulation jsut THAT much easier.. and guess what? …it is! If you use the following script.. jQuery will be registered from Google's…
adam brault: I quit Twitter for a month and it... →
adambrault: I surprised some people when I said I was taking November off Twitter. I've been using Twitter since July 2006 (user #1568!) with almost completely unbroken usage since late 2007, so that reaction is understandable—most especially from those in my life who consider me addicted to my iPhone. …
devbug: Why C++ is back. →
devbug: I love C++, too. It's an amazing tool. Six years ago I began my never-ending learning experience, programming. It started with an arcane toolkit called Jamagic (which was unfortunately discontinued). Jamagic's scripting language, JamagicScript is an amalgamation of C++, Java, and multimedia…
The MongoDB NoSQL Database Blog: Introducing... →
mongodb: Today we are releasing updated versions of most of the officially supported MongoDB drivers with new error checking and reporting defaults. See below for more information on these changes, and check your driver docs for specifics. Over the past several years, it's become evident that MongoDB's…
Cosmo: A free Metro-inspired theme for Bootstrap
bootswatch: I'm pleased to announce Cosmo, a brand new Bootstrap theme inspired by Metro. Cosmo features bright colors and no-frill components reminiscent of Windows 8. You can jump right in and use it exactly like you would use standard Bootstrap. To really get the Metro look though, try using Font Awesome, sizing up your glyphicons, and combining them with the new .btn-block class. Check out...
Redux: 12 Steps to Better Code
layervault: Timehop reminded me today that exactly one year ago I somewhat pretentiously wrote a post called 12 Steps to Writing Better Web Code. Quite a bit has changed since then. LayerVault, technically, had zero employees. (Both Allan and I still had full time jobs!) Now we are three. As an exercise, I figured now would be a good time to review these steps and do an audit of...
somethingcoded: Physics in Javascript Using Box2D →
somethingcoded: by @bundy_kim This is part 2 of an ongoing series that details our team's journey to creating disasteroids.com for NodeKnockout 2012, a 48 hour coding competition that showcases projects built on node.js. You can find part one here. THE GOAL: When we set out to create…
Thomas Kjemperud: The Ultimate Hacker News App... →
kjemperud: I've reviewed the most popular and recommended Android apps for consuming Hacker News on the go. The apps are tested on a Galaxy Nexus running 4.1 Jelly Bean. If you have tried other apps, please let me know in the comments :) Hacker News Beta by Airlock Software Play Store Rating…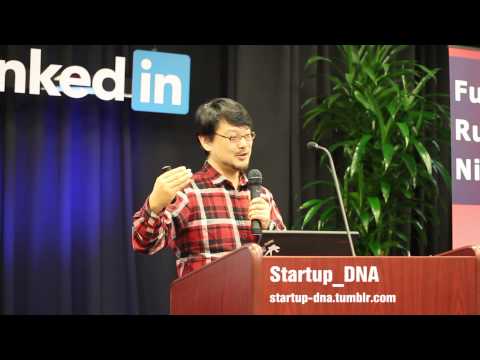 Appetite for Invention: Nonsense Accusations of... →
rtfeldman: I have no beef with callbacks. However primitive they may be, I appreciate their simplicity, and I consider them a technique worth learning and using. A number of people I respect have recently voiced their support for the article Escape from Callback Hell. As it happens, not only do I like…
Beamer-liked theme for MS PowerPoint →
Timpulse: Who Works With 'Creative Coders?' →
timstutts: Degrees and academic trajectories that combine design and programming as a way of creating digital media are becoming increasingly popular these days at educational institutions around the US and Europe. Students learn tools like Processing, OpenFrameworks, Cinder and ThreeJS to…
giant robots smashing into other giant robots: ... →
thoughtbot: Regardless of the platform you are designing for, getting familiar with its technologies and frameworks is key to refining your design process; even a basic understanding of the technical environment and its constraints can help you streamline the transition from Photoshop comps to design…
Hippoland: adventures abound!: You're thinking... →
hippoland: Photo courtesy, watermarked and all: cutcaster.com <RANT> Most people (including many of my friends, peers, investors) think startup work-life balance is about time — like it's a 8 hour day or something. But they are ALL wrong. Let me digress and come back. I loved my teenage years….
/foo/: fire one out: 2.7 million total views after... →
fireoneout: Limiting myself to 20 posts on Reddit using 2 unique accounts (10 posts each) during the 3rd quarter of 2012, I set out to prove the value in understanding how and why things trend online. Content marketing is sweet… Going into this experiment, I knew the demographics and 'understood' the…
Badass JavaScript: Doppio: A Java Virtual Machine,... →
badassjs: There is no shortage of impressive things that have been done in JavaScript, and we've seen JVM implementations in JavaScript before as well. However, Doppio appears to be the most complete and actively worked on project of the bunch. Basically, Doppio is a project to get Java running…
Geeklist Update: Most of What You Know About... →
gklst: [A Guest blog post by Volkan Ozecelik - Mobile Front-End Engineer at Jive Software] The subject line is a bit controversial, and "I mean it". In this article, I'll play the Devil's advocate and try to shed some light on the subtle details of the interviewing process. Please note that…
Mahdi Yusuf: Reading Other People's Code →
dustyprogrammer: I really enjoy reading other people's code, it allows you see how others solve common problems, and sometimes even provide parables on what you shouldn't do with yours. It also teaches the much needed skill of reading other people's code. Unfortunately there isn't a convenient and fun way of…
Zack Shapiro: Want to learn Rails? Start here. →
zackshapiro: As you learn any skills, you brain is constantly wiring and re-wiring itself, teaching itself to think and understand in the context of your skill. Learning how to code is no different. The way I think through a problem now versus the way I did six months ago is essentially night and day. This…
Bytes of Pi: Pushing Your Meteor Project to Heroku →
bytesofpi: Checkout this buildpack by Jordan Sissel before diving into the rest https://github.com/jordansissel/heroku-buildpack-meteor Meteor is pretty awesome, and despite their almost-too-simple deploy method, this is how I got their Leaderboard demo working on Heroku (+locally on my Mac).
Scaling out Postgres, Part 1: Partitioning
petrohi: At connect.me we started building our web application with one relational database implemented in Postgres. The idea was to quickly iterate on the feature set to solidify our data model. In the later stage we planned to work on a scale-out approach that would allow us to add server machines without major service disruption. The objective was to support exponential growth, which we...
Startups, life, learning and happiness: Why... →
joelgascoigne: I've had a few different experiences in the last couple of weeks which made me reach a big realisation. What I've discovered is that the context of any situation is very important. Hiten Shah clearly already understands this very well. This Tweet from him popped up with great timing for…
Shaun Chapman: How to install the "tree" command... →
Many of you have seen the tree command being used on a few Ruby on Rails and Git screencasts such as the ones on Gitcasts. The tree package is available on most package managers such as MacPorts and Fink for Mac OS X, however it's nice to roll your own. This tutorial shows you how. …
Rails in Realtime
layervault: LayerVault is built using the popular web framework, Ruby on Rails. The framework, at times known for its divisiveness, has allowed LayerVault to grow from a single box to a swarm of machines over the past year. Recently, there has been a wave of great JavaScript-based frameworks that make creating a "realtime" app a cinch. Because LayerVault is a perfect facsimile of a team's...
Rogueleaderr: Never again be thwarted by... →
rogueleaderr: Last week, I took a Megabus from New York to Boston. It's a four-hour trip and Megabus advertises free wifi, so I expected to be able to get in some serious undisturbed working time. Imagine my disappointment when I opened my laptop, connected to wifi, tried to ssh into a server I'm working…
blog @johnkpaul: su VS sudo su VS sudo -u -i →
johnkpaul: This post was partially inspired by half an hour of unsuccessful googling in trying to figure out how I should be getting into a shell as another user with no password required. The other part of the inspiration came from the responses to this tweet where I was inspired to dig deeper about…
Dev-Team Blog: iPad(3) Fever! →
devteam: Despite the awkward name Apple announced last week for the new iPad (we'll continue to call it iPad3!), by all signs it's going to be another big hit. We suspect many of you are lined up at this very minute, and so it's a good time to give you some info for maximizing your chance to eventually…
Woopie Blog: Webkit subpixel aliasing and icon... →
makewoopie: Using web fonts and @font-face as a way to serve icons to web pages and apps is a very useful technique that allows designers to serve icons that can easily be easily recoloured and scaled. They also have the advantage of being easier to add and change, as you don't have to create new sprites and…
Cogs Bad
williamedwardscoder: There is something really wrong with modern programmers.  Very wrong indeed. Mailinator creator Paul Tyma has a great blog post on how he compresses our email by 90%. He  has a simple LRU cache of lines and consecutive lines from emails, so emails become a list of line IDs.  He also has a background thread doing rather stronger LZMA compression on large emails.  He's...
more of the same: Hipster uploads part of your... →
markchang: Inspired by this post (which you should all read), I looked at the apps on my own iPhone for information leakage by other apps. I figured this would be common practice, and lo and behold, when booting up Hipster, it seems like parts of my iPhone address book were being uploaded to Hipster….
http://unlikekinds.com/post/17192015158 →
http://nathanmarz.com/blog/suffering-oriented-progr... →
A Solution to CPU-intensive Tasks in IO Loops
williamedwardscoder: Back in October 2011, Ted Dziuba infamously said that Node.js is Cancer.  A provocative title to a provocative article.  The only thing it didn't really provoke in the commentary was much thought ;)  Zing. My interpretation of the article is that Ted holds up the classic blocking-IO process-per-request (or  thread per request; same difference) model as superior.  Yet we...